MANAGED IT
Get Unlimited IT Managed Services, Support & Cybersecurity
Your business' IT needs are too important to be an afterthought.
Omnis Technologies is a managed IT services provider that has supported small to medium businesses for more than 20 years. We offer tailored solutions for the unique needs of your organization.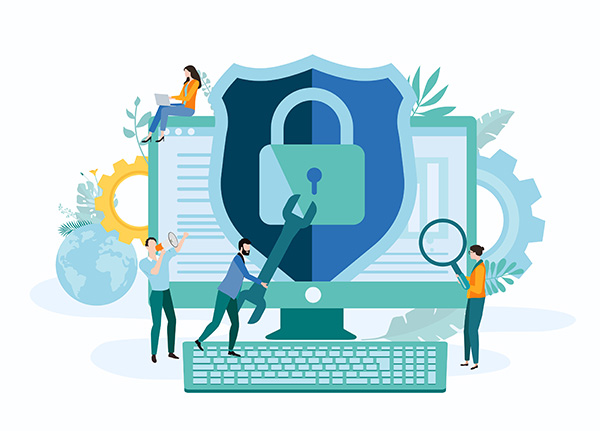 POWERFUL FEATURES
Omnis Managed Services (OMS)
Whether it's supplementing your current IT staff or managing all of your IT needs, Omnis offers a robust package of remote managed IT services to keep your business running.
Our managed services offerings include: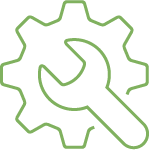 Unlimited helpdesk support
We never want our clients to be limited by the number of hours they have allocated to them. That model is outdated and doesn't incentivize your IT provider to permanently fix technology issues.

24/7 Monitoring of EVERYTHING
We stay on top of all of your systems using ConnectWise. We get alerts when issues are discovered and we respond immediately. Fast response times mean problems are solved sooner creating less downtime and headaches.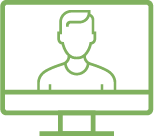 Remote Management
Our remote managed IT support means you don't need to wait for us to be onsite. We monitor your technology remotely, allowing us to respond as soon as problems arise.

Server Maintenance
We keep your server current with the latest operating system and driver updates. We make sure your server is secure and that backups are in good shape.

Software Maintenance
We ensure you stay current with the latest software updates and act as your concierge to third-party software providers

Router & Firewall Maintenance
Keeping in step with cybersecurity best practices is a must for businesses of any size. We keep your firmware updated. Any maintenance that requires restarts happens off-hours.

Network Maintenance
With our MSP monitoring, we keep your network up and running. We handle everything from network security systems maintenance to configuration changes for network optimization.

Backup Monitoring
Backups are a lifesaver after a cyberattack or system malfunction. We make sure your backups are running and we test their ability to restore your data monthly.

Software License Management
We track all of your software and maintain documentation of licensing and renewals.

Phone System Management
We manage your business's phone system, as well as troubleshoot and solve any problems remotely.

New Technology Consulting and Installation
We stay up-to-date with the latest technology and work with you to find solutions that work for your business.
BIG PICTURE
Partner With Omnis for Professional Managed IT Support
Your technology shouldn't be a distraction from what's really important: achieving your goals. From basic computer services to server and infrastructure projects, we have the MSP experience to make sure your business thrives.
Click the button below, or fill out the form to the right to contact us and learn more about how we can help with your managed IT needs.