CYBERSECURITY
Cybersecurity & Preventing Data Breaches: Keeping Your Business Safe
Cybersecurity and data breaches are frequently in the news, but as a small-to-medium-sized business, you're not the target...right?
The unfortunate truth is businesses of any size are vulnerable to cyberattacks.

Imagine what it would cost your business to:
Lose client data to a hack?


Have productivity (often for multiple days) become non-existent from a virus or ransomware?


Send phishing emails to your contacts due to a compromised email account?
While no solution can protect you from every threat out there, being proactive and having a cybersecurity plan in place greatly reduces the chances that your organization becomes a hacker's latest victim.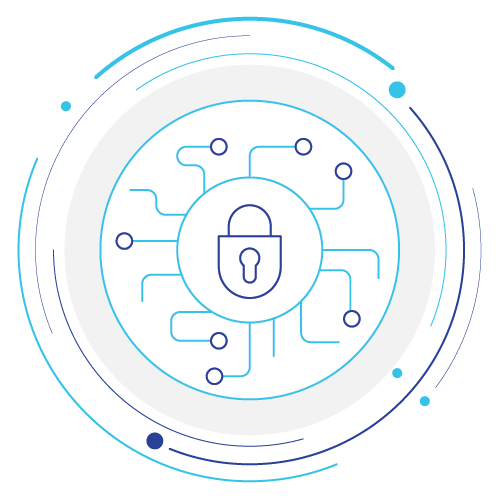 POWERFUL SECURITY
Omnis Cybersecurity Plan
With all the threats in today's digital world, it's vital to take proactive steps to harden your network environment, ensure you have solid backups and train your staff to identify attempts to infect your systems.


Our cybersecurity specialists help you build cyber defenses to safeguard your organization against attack.


Our cybersecurity services include:

Threat Detection & Mitigation
We constantly monitor your software to prevent harmful programs from installing on your networks.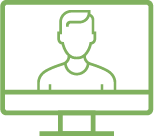 Training
We provide regular cybersecurity training for employees and offer protocols to avoid phishing, password-focused attacks, and other common threats against your team.

Firewall Security
Your firewall is the first line of defense against the outside web. We keep it up and running and manage security subscriptions and policies for maximum safety.

Email Filtering
Many ransomware and virus threats originate from seemingly innocent emails being opened. We offer third-party software that filters threats out of your team's inbox.

Antivirus Software
We install VIPRE Security on all devices and do daily scans and monitoring. We are notified of any threats and respond immediately.

Multi-Factor Authentication
An important tool in cybersecurity, we manage multi-factor authentication for any of your accounts.

Data Backup & Recovery
We make sure your backups are running and we run monthly tests of their ability to restore your data.
BIG PICTURE
Partner With Omnis for Cybersecurity Professional Services
You don't want to be caught off guard by cyberattacks. Failure to build a strong cybersecurity plan can be disastrous for your organization and its clients.
Small to medium businesses often don't have the resources of in-house cybersecurity professionals. That's where Omnis comes in. Our cybersecurity experts offer customized solutions for the unique needs of your business.
Click the button below, or fill out the form to the right to learn more about how we can help with your cybersecurity needs.